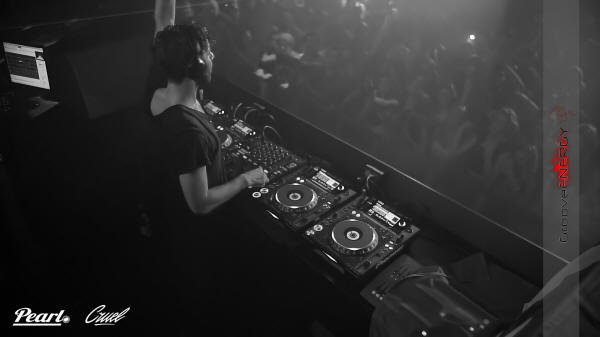 View pictures.

VIDEO COMING!


No Regular Play at The House Of Moments
Now this event was very different compared to the ones I've covered in the past. Instead of the usual pounding beats, I was introduced to a more subdued style of house music... a more silky, sexier sound. All I can say is the vibe that night was one of the best I've experience in all my many years of clubbing.

Artists filmed:
00:00 - Jason Myles
02:19 - Rafwat & Chroniy
04:56 - No Regular Play
23:27 - Night Vision
Shelley opening for Indecent Noise @ Toika Lounge (2013)

Once again I had a chance to catch up with Shelley. This time she was opening for Indecent Noise and I loved her energetic sounds. I would have caught more of her set, but as usual, I ended up coming to the club a little late.
Indecent Noise @ Toika Lounge (2013)

The was the first time I've experienced Indecent Noise live, and wow, such energy! Shelley had already set the vibe with her opening set, so we were all ready to go when he stepped behind the stage. Throughout his entire set it was one banging tune after another. He even dropped a few classics to supercharge us even more. I found Aleksander to be super friendly with us and everyone in the crowd. After his set he hung for a bit for pictures and autographs. As long as Ozmozis Productions keeps bringing them, I'll keep going! :)
OMG what can I tell you?

This has to be one of the best trance cruises presented by Ozmozis Productions I've been on to date! The music was outstanding and the people were as friendly as ever, not to mention the weather couldn't been more perfect. When I got to the boat I decided to stay outside in the lineups to chat with many of the people I knew... whilst listening to some really slamming tunes in the background. When I finally boarded the boat, it turned out it was Shelley (Johannson) on the decks. I wish I came on board a little sooner so that I could have enjoyed most of her set up close with this boats fantastic sound system. I did manage to catch the last couple tracks of her set, which is what I started the video with. The next one up on deck that I managed to film was my friend Kris Morton, a.k.a. Mr. Morton. If there's one thing you can count on, you know that Mr. Morton always delivers the goods tune after tune, as he continued to build the crowds energy. By the time his set ended, everyone was hyped to hear the start of Simon Patterson's set. I started listening to Simon's OPEN UP podcast when I first found out that I would be able to film. I had let psytrance (and similar) slip through my fingers as I concentrated on many other genres, but quickly rekindled my love for it with each weeks new podcast. His show includes other forms of trance, but psy was on my mind. So I was very excited for this day and couldn't wait to hear what he had to offer. Well what can I tell you, I wasn't disappointed! I filmed a lot more of his set, but I only put on the parts that got my toes tapping the most. He ended his set with his remix of Neelix - Leave Me Alone... which was what I was waiting for all afternoon! To my surprise Arnej joined in during this time as they did a back to back to lead into Arnej's time on the decks. I didn't know he would be spinning on this cruise. At the end of Simon's set, Mr. Morton joined Arnej in their own back to back... banging out the beats and increasing the days energy even more. Like I said, it was one of the best trance cruises to date. I wish I wasn't so preoccupied with the upper deck as I unfortunately missed the artists on the lower deck which included Shane Halcon, DJ KIDZERO and Elan Myles. I'll have to correct that in the future! ENJOY !!!
Once again I had the privilege to capture Toronto's own, Deko-ze in action, but this time it was at one of Toronto's newest venues, UNIUN Nightclub. This was my first visit there, where the staff was very friendly and accommodating. Although it's a good looking place, what really impressed me (from my point of view) was how spacious it was around the DJ booth. Probably one of the nicest setups I've seen in any club thus far.

Deko-ze's set was really energetic, which is the way I like it, and it was as much of a party in the DJ area as it was out on the dancefloor. Although I tried my best to show you what he's all about, I highly suggest that you see him live if your in the area. Trust me, it's always worth it!
I returned once again to Maison Mercer in Toronto thanks to my freestyling dancer friends at Kharizma Entertainment. I caught The Martinez Brothers for the first time and enjoyed their set of deep house very much. It was a very sexy musical vibe that kept people dancing to the very end. :)
So I was invited to come and film Eric Prydz at Revolution Nightclub (www.RevolutionNightclub.com) on May 18, 2013 for the club, myself and DJMAG Canada (www.DJMAG.ca). I didn't know what to expect as I've never been there before. When I first entered the club I was amazed on how gorgeous it looked. Apparently they had dropped some big coin for extensive renovations and it showed. I was too busy chatting with friends and getting the tour of the place, that I didn't get a chance to video the other artists before Eric came on. When he did come on, the crowd got super energized, which is great for me from a filming point of view. Not only do I thank the club, but especially Eric Prydz and his management for allowing me the lengthy access to get all this footage. I really like his set and he didn't disappoint. I've never seen him before, but did catch his set this year when he was live from WMC in Miami. That too was a really good set. I'll definitely be heading back to Revolution !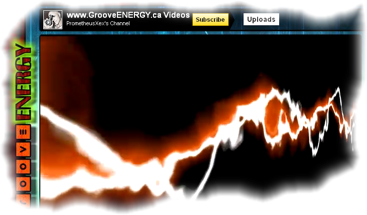 [ Click to go to the GrooveENERGY YouTube channel ]

Share banners or embed GrooveENERGY videos for your website / blog... click for info.